'Tis the season…to think about your hair! As the temperatures drop outside, the number of parties and events on your calendar is on the rise. Suddenly you have shopping checklists to take care of, recipes to find online, and a jam-packed social schedule. Maybe you have a work get together, or you're planning to cook an elaborate meal for your family and friends. Whatever the occasion, it's possible to make a splash this holiday season. Just get inspired by these sophisticated holiday hair ideas. From sleek updos to sultry waves, your hair will be the life of the party.
Holiday Hair Idea #1: Braids
Braids are always an easy way to make it look like you spent a ton of time on your hair, when you really didn't. Whether you're combining waves and French braids, adding a side braid or sporting a milkmaid braid, with the right polish you'll be holiday ready.
If you're going for a half-up half-down hairstyle that incorporates waves, create sultry (and frizz free) waves using a combination of the right products and tools. Start by applying a heat protectant. Then, using your curling iron (a clampless one like Sultra's The Bombshell 1" Rod Curling Iron will prevent those annoying clip marks), take mid-sized sections of your hair and wrap around the barrel. Work your way around until all of your hair has been curled. Spray with hairspray, and break up the curls with your fingers. You'll be left with some holiday ready waves.
If you're going for just a braid, look to keep your it in place with a finishing spray. These sprays are gentler than hairsprays, but still keep your style in place while eliminating frizz and locking in shine. Joico's Flip Turn Volumizing Finishing Spray is great for all hair types and helps block humidity.
Holiday Hair Idea #2: The Elegant Bun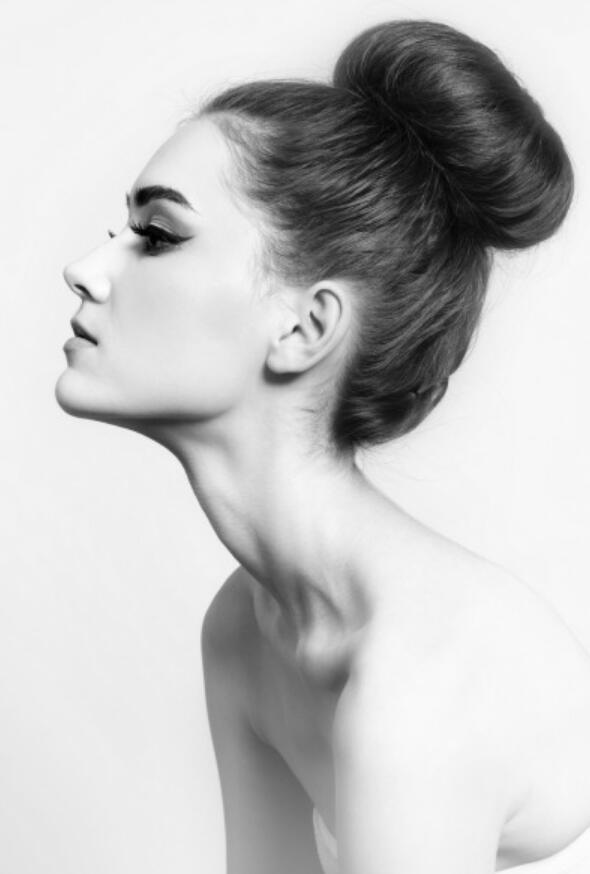 Put a new twist on an old favorite. Over the years, the high bun has been seen on fashionable celebrities from Audrey Hepburn to Sarah Jessica Parker.
To make this bun look fashionable and sophisticated, start with sleek and straight hair. If you have lots of natural texture, you may want to use a flat iron like the BaByliss Pro Ceramic Tools Flat Iron 1 ½" before you get styling.
Once you've got sleek, smooth hair, you're ready to create that bun. Pull your hair into a high ponytail, using a brush or comb to keep the sides free from bumps. Take two small sections of hair out of the ponytail and clip them out of the way. (You will come back to them later!) Taking small sections of hair from your ponytail, start rolling them forward, tucking them into the hair elastic. Do this clockwise around until you run out of hair. The end result should be a voluminous and super chic bun.
Next grab those small sections of hair you clipped out of the way. Twist each section around the base of the bun and pin in place. This extra step will help your bun look finished, polished and put together. Finish it all off with Schwarzkopf OSiS Session Extreme Hold Hairspray. A strong hold product will keep that elegant bun exactly where you want it. And if you want to add some extra glitz, spray some Joico Gold Dust Shimmer Finishing Spray or Rusk Being Sexy Silver Glitter Spray onto your hair.
Holiday Hair Idea #3: Pin-Up Curls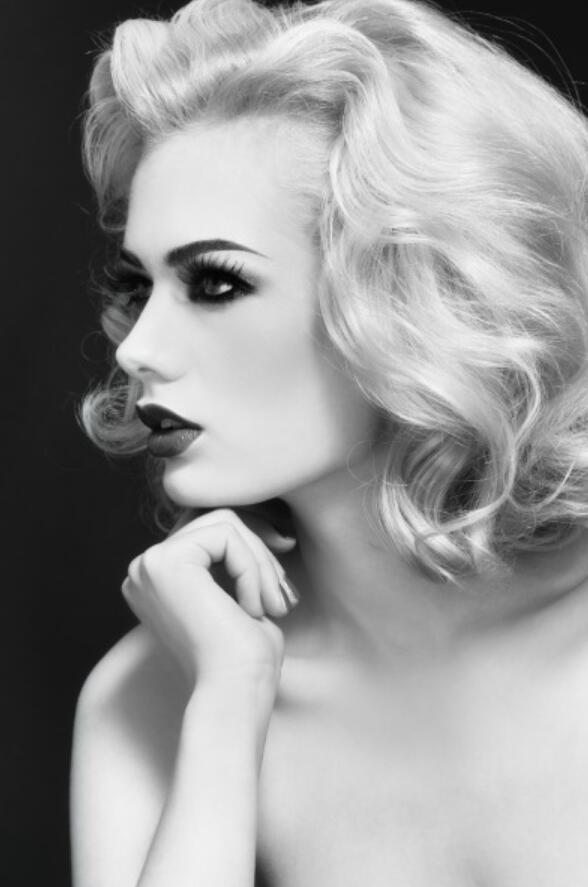 Nothing screams holiday hair like pin-up curls. This retro inspired style always manages to look romantic and sophisticated. Thanks to the ultra feminine style it's become a staple for Christmas parties. Despite the dramatic and glamorous effect, pin-up inspired curls are actually easier to achieve than you think.
To get the look, you need damp hair. Start by taking small sections of hair (they should be between 1 and 1 ½ inches) and wrap them around your finger to form a loop shape. Roll upward toward the scalp and use a bobby pin to hold the curl in place. If you want the curls focused only around your face, do this until the front sections have been rolled and pinned into place. For a bolder, more vintage look, continue this process until all of your hair has been pinned up.
Wrap your hair with a bandana and wait for hair to dry. You can either do this before bed, or just move onto your makeup or hair. Short on time? Use a hair dryer on low heat to prevent frizz. Then carefully remove the pins. Unwind each curl. From there, you can break up the curls with your fingers, pin the front sections back, or add on a glitzy hair accessory.
The holiday season is exciting. There are so many things to see, do, and experience. Whatever you have planned this year, breathe easy-your hair will look sophisticated and glamorous every step of the way.