Valentine's Day is just around the corner, and to get you in the mood we've brought you four romantic Valentine's Day hairstyles. Whether you're having a meal with friends, going out on a hot date, or staying in with a movie, these styles will get you in the mood in no time flat.
Valentine's Day Hairstyle Idea: The Sexy Pony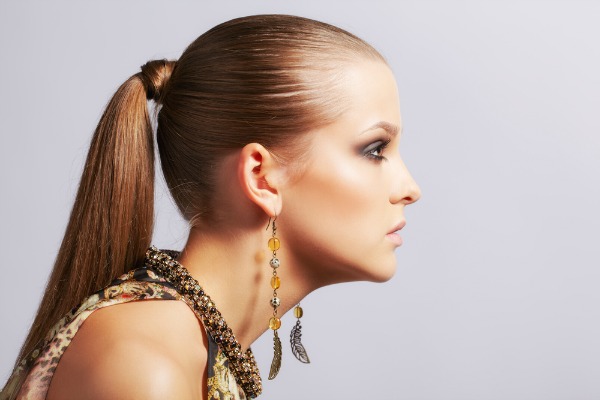 Before styling hair, make sure to prep with Paul Mitchell's The Detangler to smooth hair follicles and ensure a beautiful pony. Dry hair and brush out, then curl the ends of your hair using a curling iron. Sweep hair up and tie into a ponytail. Take a 1″ section of hair from underneath the flowing pony, and wrap multiple times around the visible hair tie. Secure in place with a bobby pin, and set hairstyle with Rusk Being Sexy Hairspray.
Valentine's Day Hairstyle Idea: The Side-Swept Braided Updo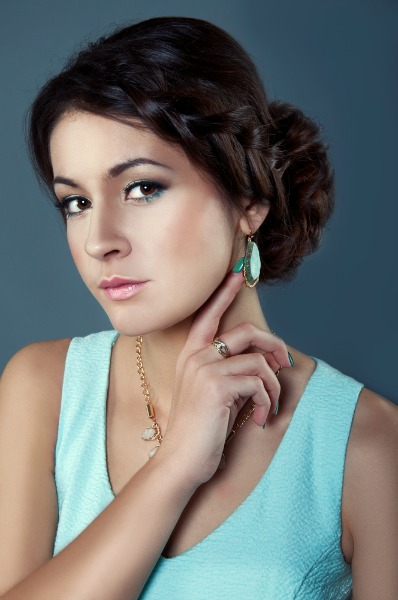 Begin by parting hair deep to the side for a dramatic look, and start loosely braiding a large chunk of hair (one in front that frames the face) starting down by your ear. For added grip, try a texturizing spray like Kenra's Platinum Texturizing Mist 6. Braid the large strand of hair towards the back of your head and wrap it up with the rest of your hair, twisting everything into a low bun and securing with a hair tie. For an added romantic look, pull some pieces out around your face.
Valentine's Day Hairstyle Idea: Classic Curls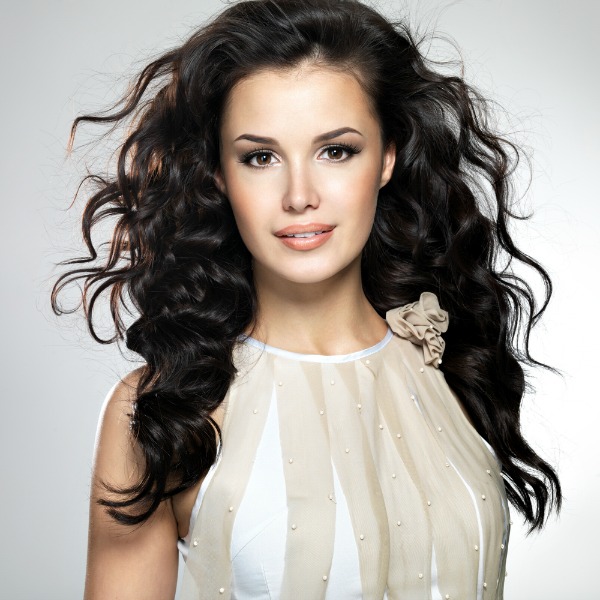 Curls are the trademark of romantic hairstyles, and naturally full-on curls are a great option for any kind of Valentines Day outing. To avoid Shirley-Temple style curls, after curling all your hair, spray with a light hairspray such as Healthy Sexy Hair Soy Touchable Weightless Hairspray and brush through. This trick turns too-tight curls into smooth, flowing loose curls that scream romance.
Valentine's Day Hairstyle Idea: The Glamorous Bun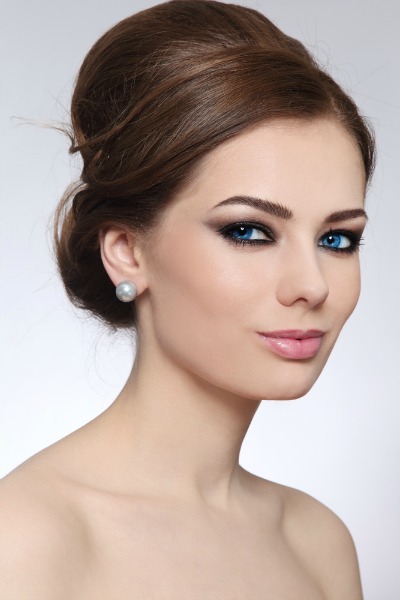 This twist on the classic bun is a gorgeous style that's perfect for Valentine's Day, and so easy to do. Tease the crown of your hair for added volume and sweep hair back and twirl into a bun. Rock a sexy smooth look, or pull out pieces for a more laid back look. Add a a little sparkle with a fun headband like the Genevieve headband from Pink Pewter.
What style will you be wearing this holiday?