Warm weather can be seriously amazing. You get to wear your cutest tank tops and work on your tan. The only downside to all that warm weather? Your hair can wind up feeling hot and heavy. Have you ever sat out on a patio for lunch – only to toss your hair up haphazardly? Or debated chopping off your locks the moment the temperatures start to soar? It's okay…. we've all been there! This summer, leave those moments in the past once and for all. By wearing the right summer hairstyle, you can look your best and beat the heat. Here are a few of our favorite cute (and cool!) looks for summer.
The Side Fishtail Braid
Is a perfect style for hot summer days. They prevent frizz and give you a pretty, polished style – all while keeping you cool! One great braided summer hairstyle is the side fishtail braid. It's always on-trend. Celebrities like Fergie, Whitney Port, and Vanessa Hudgens have all been spotted rocking this summer worthy style.
To get the look, start by adding a bit of texture to your long hair. Spray AG Hair FastFwd Dry Shampoo through the length. (This will make it easier to create the fishtail braid – and help it last longer.) Now to get styling! Sweep your back and part it into two sections, straight down the middle. Grab a small section of hair from outside of the left section. Pull that section over top of the right section. Then do the exact same thing on the other side. Repeat this braiding pattern until you run out of hair. Secure the end with a hair elastic and toss your (super gorgeous!) fishtail braid over your shoulder. To amp up this look, try loosening the fishtail braid, adding a headband, or tucking a flower behind your ear.
The Layered Ponytail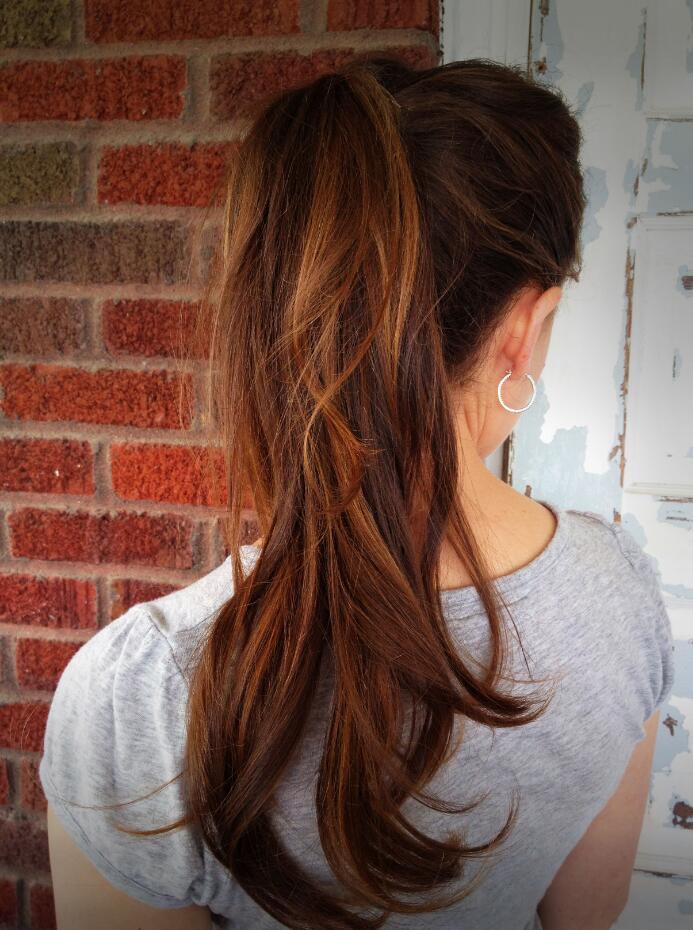 Want to give your summer hairstyle a little edge? Then look no further than the layered ponytail. This style is perfect for a trip to the mall, a summer concert, or an outdoor barbecue. Even better? The fun layered effect will make your hair feel lighter, which is perfect for ladies with thick hair.
Start by separating the top section of your hair. Pin it out of the way for the moment, you'll come back to it later. For now, you'll need focus on all of that length. Separate the rest of your hair into three sections at the back. Take the sections from each side (leaving the middle section down) and bring them together. Tie into a high ponytail. Grab your Paul Mitchell Teasing Brush and start adding volume at the base of your ponytail. Then go underneath and add volume to that middle section. Finish off the look by unpinning that top section of hair. Spray on some hairspray and tease the underside, creating lots and lots of height. Scoop the hair back into a voluminous poof and pin in place. The end result will be tons of gorgeous layers – and less hair weighing you down.
Half Up, Half Down Bun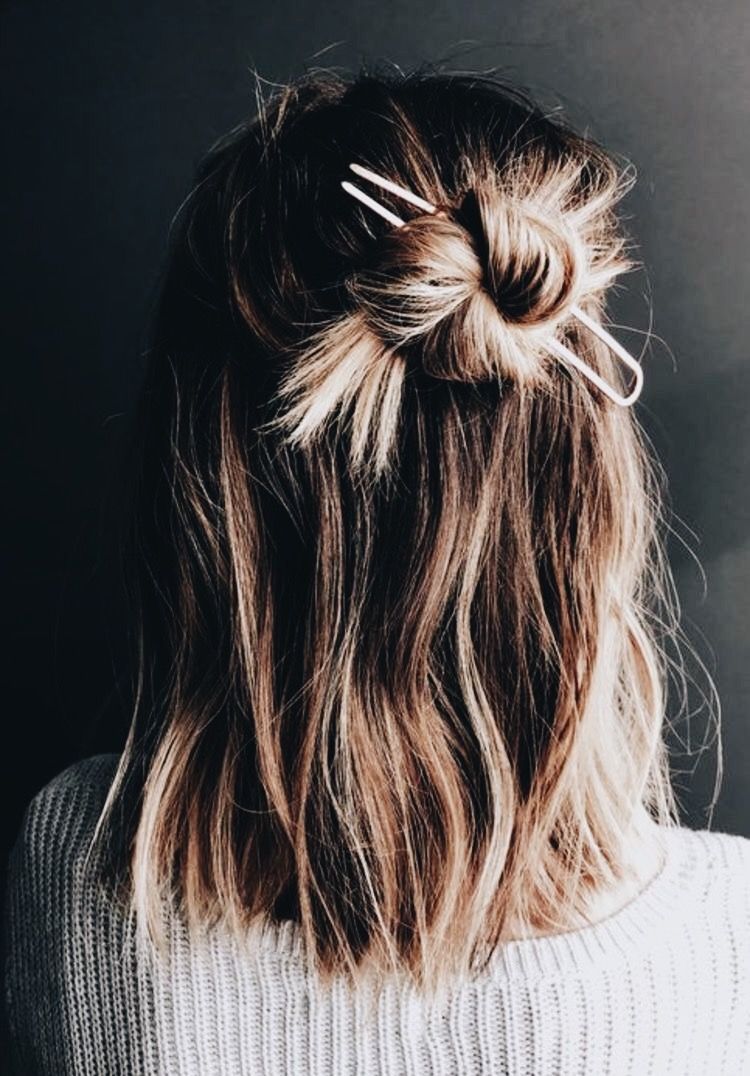 Half up half down hairstyles are always popular. Why? They can look formal or flirty. It all depends on how you style it! For a summer hairstyle that keeps you cool but doesn't skimp on style, a half up half down bun may be something to consider. Kate Middleton wowed fashionistas when she sported this style – and now it's being adapted for hot summer weather. This style works best on medium to long hair and can perfectly compliment curls and waves.
If your hair isn't naturally curly, grab a heat protectant (we like the CHI 44 Iron Guard) and your curling iron and get to work! The more texture you create, the better it will look. Once you're done creating those curls and waves, grab the top section of your hair. Tie it into a high ponytail and start wrapping the hair around until you've created a low bun. Secure with a hair elastic. To finish it all off, spray on a bit of hairspray for extra hold. The end result will be totally chic but still super lightweight. Your summer hairstyle doesn't have to be boring or bland. There are plenty of ways to great creative and have fun with your hair. To stay cool all season long, just give one of these looks a try. They'll make your hair feel lighter – letting you enjoy that warm weather, also you can try the short cut if you have made the decision to cut your hair short this summer, here is a gallery of the short cuts, check it out here!
Happy summer styling!